Nilce Moraes serves as the Director of Community Christian Counseling since 2011. 
She holds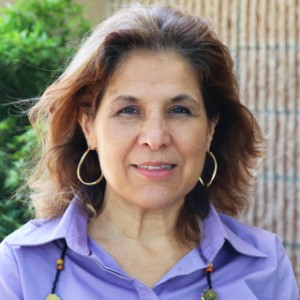 undergraduate degrees in Bible and Social Work from Cairn University in Langhorne, PA, and received her masters in counseling from New Jersey State College in Ewing, NJ.  In 2005 Nilce made South Florida her home. She has a genuine concern for those who are hurting. She is proficient in helping her clients identify their brokenness, and providing them with sound Biblical and professional guidance. Nilce counsels in her native language, Portuguese, as well as English and Spanish.
Berenice S. La Motta holds a Bachelors degree in Psychology, Masters degree in Social Work, and is certified as a Licensed Social Worker.  Berenice has extensive experience as a Social Worker, serving in New York, New Jersey, and now in Florida. Her work has involved young adults to elderly, men and women, marriage, individual, couples, and family counseling and grief counseling both in secular and Christian environments. Her work has also involved substance abuse counseling, inpatient unit medical assessments, outpatient psychiatric unit counseling, youth with domestic conflicts and substance use, juvenile detention counseling, and individual, couples, and family counseling both in secular and Christian environments. She is passionate about counseling and dedicated to the field, and is fluent in English, Portuguese and Spanish.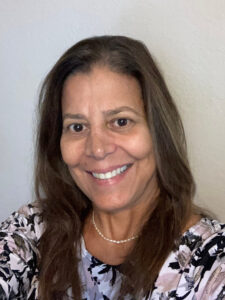 Sandra J. Amado is a Licensed Mental Health Counselor (LMHC) in Florida and a Licensed Professional Counselor (LPC) in Texas. Sandra earned her Master of Arts in Counseling at the Houston Graduate School of Theology in Texas. She has several years of experience working with adolescents, young adults, older adults, couples, and geriatrics facing life challenges, due to anxiety, depression, adjustments disorders, phase of life, distress due to separation or divorce, interpersonal issues, substance use, ADHD, Post Traumatic Stress Disorders, and personality disorders and Career dissatisfaction. Her passion is to help clients and couples find direction, discover their potential, and have a meaningful and happier life. She provides biblical guidance and teaches God's principles to those seeking more than clinical treatment. Her approach to spirituality makes her interventions profound and significant; she implements Cognitive Behavioral Therapy, Trauma-Focused Therapy, Dialectical Behavioral Therapy, Client-Centered, Career Counseling, Solution-Focused, Reality, Bible-based principles, and Existential approaches in her practice. Sandra believes in recovery, which makes her interventions very practical and valuable. Sandra is fluent in Spanish and English.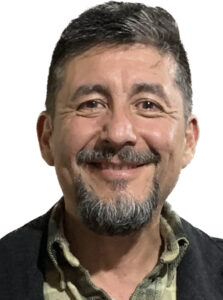 Ricardo Munoz has a passion for the hurting.
He is a veterinarian by profession who has dedicated his last few years to international mission work and Biblical counseling.
He holds an MDiv: Emphasis in the great commission from Southern Baptist Theological Seminary; and is a Biblical Counselor with the Association of Christian Biblical Counseling certification program.
He works with men and couples. He is fluent in Spanish and English. He counsels with conviction of the healing power of the Word of God.
Carol Keyzer holds a Bachelor's degree in Psychology, a Masters' degree in Pastoral Counseling, and a Masters' degree in Mental Health Counseling.  She is passionate about helping people to triumph over their difficulties and to become all that God created them to be. She works primarily with individual counseling, addiction and substance use disorders, trauma, family and marriage therapy, and career counseling.